A Pathway to Climate Smart Food Systems
Foreword by Aly Abousabaa - Director General, ICARDA and CGIAR Regional Director of Central and West Asia and North Africa
Last year's pivot in global awareness of the role climate-smart food systems can play in sustainable food security was dramatic. Throughout 2022, intensifying climate change caused exponential global human suffering and significantly touched the northern hemisphere.
Simultaneously, unprecedented conflict highlighted weak links in the world's interconnected food systems, while the discourse on food systems transformation was amplified at the first-ever thematic day on agriculture at COP27, at which we played a significant role. Leveraging the potential of agricultural systems as an entry point for positive change is now firmly in the global spotlight. But even given a renewed focus and urgency, the planning of resilient and climate-smart agri-solutions should not be hurried.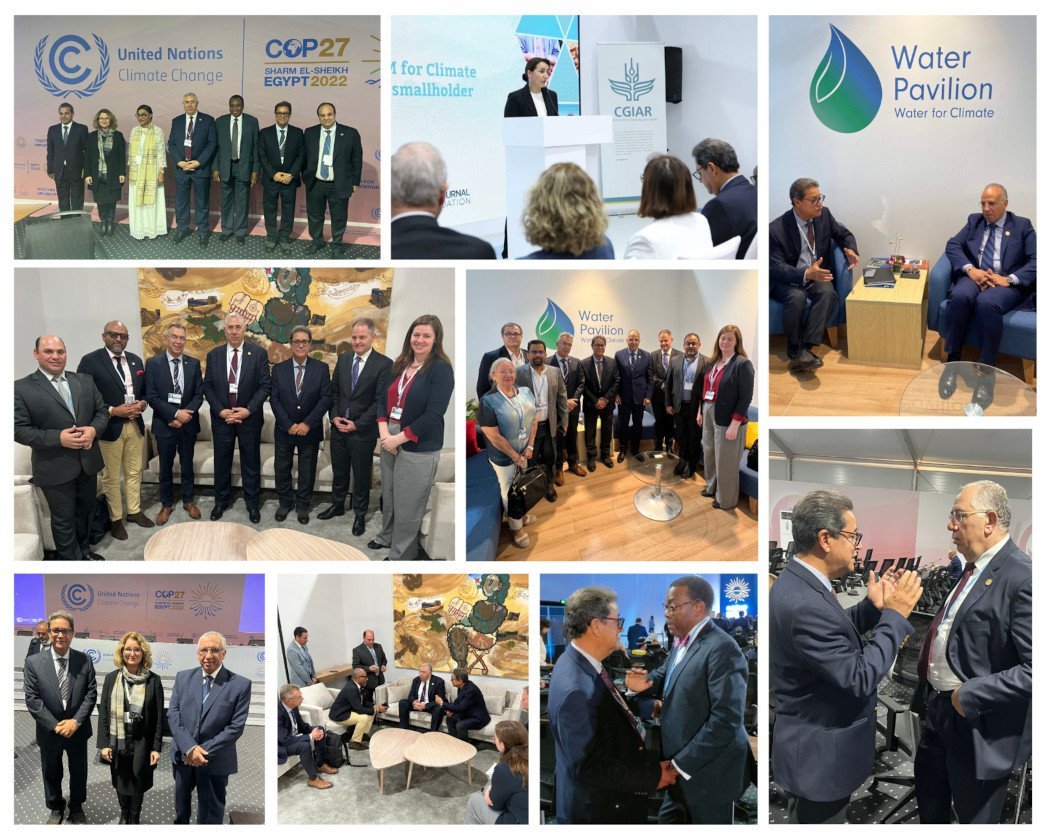 ---
---
Money for something

Key to the puzzle is how to better fund agricultural research and development. To avoid financing 'yesterday's solutions' and make returns on investment, agri-research and implementation must be modernized and accelerated to keep up with the accelerating rate of climate change. More funding for the digitization of research and mechanization of farming must materialize. We hear countless calls for private-sector partnerships to speed up technology development and reduce costs, but we must attract these partners through mechanisms like blended finance and concessional loans that offer bankable research projects that are appealing as profit-making endeavors.

Essential is developing inclusive international knowledge hubs and sharing mechanisms to deliver better-funded research frameworks while protecting communities and driving innovation. Platforms such as CGIAR's ICARDA-led regional Integrated Desert Farming Regional Hub launched in 2022 can help drive 'joined-up thinking' – working together toward cutting-edge integrated agricultural and food systems at the whole-farm, landscape, or even regional scale. Indeed, this has been a core tenet of ICARDA's approach since its establishment in the 1970s.

COP28 – Seize the agricultural theme day
Amid the global shift towards climate-smart food systems, we are keen to demonstrate the combined expertise of CGIAR, while highlighting the research opportunities available in the region. We are thrilled to take the international stage at COP28 in the UAE to showcase how our partner-led climate-smart solutions can stand alone, integrate within collaborative global initiatives, or combine within the powerful, unified OneCGIAR offer.

While we applaud the world's recognition of agricultural transformation as a critical component of the climate change solution, it is up to all global partners to continue to build on the progress made in 2022. There are only seven years left to meet our United Nations SDG goals. We must maintain the momentum and ensure that our offer as key knowledge partners and facilitators is recognized and utilized.